"A goal without a plan is a wish." – Antoine de Saint-Exupéry
A goal is a purpose toward which an endeavor is directed.  Setting goals helps you clarify what you want and what you need to do to achieve it. SMART Goals are: (1) Specific (2) Measurable (3) Attainable (4) Relevant (5) Tim-Bound
Specific – You have clearly defined what you want to accomplish.
Measurable – You have identified targets and milestones to track your progress.
Attainable – Your goal is realistic and manageable.
Relevant – You have identified a goal that fits with your life/lifestyle.
Time-Bound – You have identified a specific period of time to achieve the goal.
More Goal Setting Tips:
Make a plan
Commit – be willing to make sacrifices and take calculated risks
Prioritize goals and create benchmarks and milestones
Take Action
Revisit, evaluate, and if you need to, adjust your goals
My December end of year routine always includes a reflection of what I learned during the year.  I usually select my word/words for the year after my end of year reflection and my motto for the year in January.  This year I am selecting my word of the year at the beginning of the year.  My 2018 word of the year is a continuation of my 2017 word of the year.
In 2017 my word of the year was AVAILABLE. In 2017 I accepted that my hopes and dreams are available to me but if I want to obtain my desires in 2018, I must IMPLEMENT the countless plans that I have created.
"Action is the foundational key to all success." – Pablo Picasso
Let me back track just a bit.  I am a recovering perfectionist.  Although I have overcome perfectionism, I am an amazing planner who is always planning. Planning by itself is not a problem.  The problem comes when I don't take action or don't take immediate action. Procrastination and inactivity have been costly in more ways than one. So…my word for 2018 is implement.
I am not walking into 2018 with New Year's Resolutions. Implement is not only my word for 2018, it is also my primary 2018 goal. Achieving my personal, professional, health, financial, emotional, spiritual and relationship goals requires that I implement the knowledge that I possess and the plans I have made.
Have you set 2018 S.M.A.R.T. goals or created New Year's Resolutions?
Related Article: My Word for 2017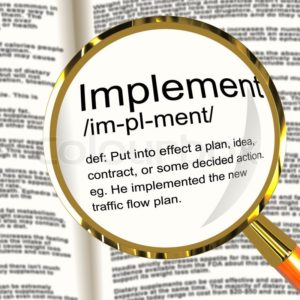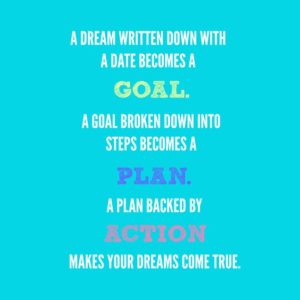 Nicki Sanders is a cupcake lover with a passion for self-discovery and career development. She has a strong background in developing and managing interns and successful internship programs. She is an accomplished manager, professor, coach, trainer, and group facilitator who has packaged her Master of Social Work degree and 20 years of diverse work experience into Packaged For Success, a full service training and professional development company.
© 2018 Copyright Protected. ALL RIGHTS ARE RESERVED.