Thank you for showing up again for this third article in my 'New Edition Week with Nicki Sanders' series. My theme for this week is 'New Edition: Longevity, Loyalty, and Legacy'.
I cannot acknowledge the longevity, loyalty, and legacy that is New Edition without acknowledging the tragedies, transitions, and turmoil the group has experienced over these four decades. If you're considering logging out right now because I brought up 'negativity', just stick around a bit longer. I mention it because of its significance in my life. I absolutely love and accept New Edition in their full glory and transparency. I have seen New Edition in concert every time they've come to Washington, DC, except the Home Again Tour in 1996. The foolishness was legendary. As a young single mother, I decided if NE wanted to fight and skip concerts then my money was better spent on my toddler. A completely logical conclusion, right? It was actually an emotional decision based on the place I was in at that time in my life. New Edition music was my mood lifter. New Edition music had always brought me joy. New Edition concerts were a safe space for me, and I was not in an emotional space where I could risk being disappointed or let down by a group I had loved since elementary school. I was not in a place where I could handle paying good money for a ticket and one of the guys didn't show up or started fighting on stage. We're all human! Whew! I am so grateful to be out of that space.  
New Edition members are family. They love each other like brothers. They've admitted that when they hang as brothers all is well, but when it comes to business, in comes discourse and division. They don't always get along with their coworkers.  We don't always get along with our coworkers either. And those dreaded group projects (which I always assign to my students) are horrible.  
Collaboration is an essential component of career success and miscommunication is inevitable. What do you do when you don't get along with your colleague?
Sometimes you must be the bigger person.
Look for commonalities or try to get to know them better.
Try to understand their perspective or point of view.
Examine your responses.
Communicate clearly and diplomatically – no accusations, name calling, or passive aggressive behavior.
Ask for clarification, don't make assumptions.
If all else fails, set clear boundaries, keep a safe distance, and document any inappropriate interactions.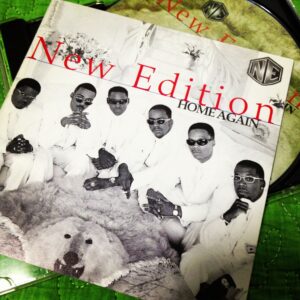 Nicki Sanders, MSW, CEO, is a Career and Empowerment Strategist who helps high-performing women of color in management go from overworked, underpaid, and unappreciated to energized, well paid, and appreciated. Through Nicki Sanders Leadership Consulting, she also helps businesses recruit, hire, train, and retain great employees. Nicki has an extensive background in developing and managing successful programs and leading high-functioning multi-disciplinary teams. She is an accomplished professor, coach, trainer, and group facilitator who has combined her gift for authentic relationships, Master of Social Work degree, and over 20 years of diverse work experience to create a life she loves. Nicki is a lover of cupcakes, travel, and 80's hip hop and R&B music.
© 2021 Copyright Protected. ALL RIGHTS ARE RESERVED.