Nicki Loves Cupcakes
One of the 2018 goals for my writing is to allow you to learn more about me – not just my technical skills.
One thing everyone who knows me knows is that I have a sweet tooth.  I love Sour Patch Kids, Payday candy bars, and most of all I love cupcakes. I loved cupcakes before cupcakes were trendy LOL. Cupcakes are awesome – with breakfast, lunch or dinner.  Cupcakes are a great addition to any celebration and have been known to cheer me up on not so great days. My family and friends earn "sweet" points by buying me cupcakes. One of my interns bought me two cupcakes candles as a gift at the end of her internship and a former colleague brought me a cupcake Christmas ornament when she changed jobs.  Did I already tell you that everyone who knows me knows that I love cupcakes?
In 2015 I practiced cupcake discipline and only had a cupcake every other month so that I wouldn't over-indulge. Everything in moderation, right? Well, in 2016 and 2017 I decided there was no need to deprive myself of one of the things that I love.  I decided that each month I would have a cupcake from a different bakery. Even when I travel I find a bakery to visit. Of course, some months I had more cupcakes than other months, but overall, I didn't really over-indulge (that much).
2017 Cupcake of the Month and Bakery of the Month:
January – Cheesecake Factory
February – Savvy Treats
March – Vanilla Desserterie
April – April is my birthday month and I celebrated with a lot of cupcakes on my trip to Atlanta.
Atlanta Breakfast Club
Sprinkles Bakery
Piece of Cake
Crumbles by Nicole
Gigi's Cupcakes
May – Midnite Confections Cupcakery
June – Pretty Girl Cupcakery
While in Chicago I also had delicious cupcakes from Magnolia Bakery and Molly's Cupcakes.
July – Lilly Magilly's Cupcakery
August – Kake Korner and Cupcakes by Cynthia
September – My trip to Orlando, FL landed me in Erin McKenna's Bakery and I had a delicious treat from Jake's Cupcake In A Jar while at the Tom Joyner Family Reunion Expo.
October – Frosting Bakeshop in Richmond, VA
November – I had a pumpkin cupcake to celebrate the season from the Wegman's bakery in my city and a cupcake from the famous Carlo's Bakery in Orlando, FL.
December – Shortcake Bakery here at home and a Mickey Mouse inspired cupcake from the Screen Door General Store bakery at Disney's Boardwalk in Orlando.
What is your favorite sweet treat?
Contact me by email or social media if you want to make recommendations for bakeries I should visit in 2018.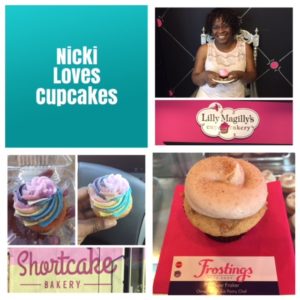 You can see more photos and follow my cupcake journey on Instagram @PkgdForSuccess. #nickilovescupcakes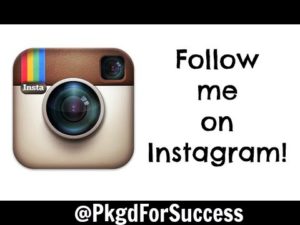 Nicki Sanders is a cupcake lover with a passion for self-discovery and career development. She has a strong background in developing and managing interns and successful internship programs. She is an accomplished manager, professor, coach, trainer, and group facilitator who has packaged her Master of Social Work degree and 20 years of diverse work experience into Packaged For Success, a full-service training and professional development company.
© 2018 Copyright Protected. ALL RIGHTS ARE RESERVED.