Are leaders born or made?
Are you a leader if you don't have followers?
I've studied leadership and management for over a decade – through formal education, continuing education/professional development, and through independent research sparked by my own curiosity. I've studied John Maxwell, Stephen Covey, and other leadership experts to improve my own leadership skills. I continue to research leadership to ensure that the information that I teach to my clients and students is relevant and factual. Leadership is not a title or a position. What I know for sure is that you cannot learn how to lead from a lecture or a book. True leadership is about action, not theory.
I don't know if I can attribute it to my nature or the nurturing I received, but I have always been a leader. Leading at home, in the classroom, in my community, and in the workforce. I believe that leadership/management is a privilege and that a healthy work environment is non-negotiable and comes from the top down. Research shows that the relationship with a boss is one of the top reasons that employees quit their jobs. A good leader is responsible for organizational culture. I genuinely cared about my teams I supervised and they knew it. I never worked to be liked, but I commanded respect because I gave respect. 
A good leader does not demean, threaten, divide or manipulate. Poor leadership results in mistrust, disengaged employees, costly staff turnover, and decreased productivity and profits. Poor leaders operate in lack:
Lack of communication skills
Lack of integrity
Lack of vision
Lack of accountability
Lack of respect
Lack of implementation
I have utilized my social work education and training to the benefit of each of my previous employers.
In industries with traditionally high turnover rates, I developed a reputation for two things; (1) building well-qualified, dedicated teams, and (2) managing high-level teams that deliver impactful, sustainable programs with passion and integrity.
My success in hiring and managing multidisciplinary teams, recruiting and training volunteers and interns, and developing, managing, and expanding diverse programs has given me the confidence and capability to help other leaders and managers do the same.
My 20+ years of diverse career experience has equipped me with the ability to:
Help you recruit and hire, train star employees
Offer professional development to help your employees excel in their roles
Supervise human services staff and interns
Develop career advancement plans that help diversify your workforce
Facilitate focus groups so you learn more about the needs and desires of your staff and customers
If you want to learn more about my journey from Director of Programs to Leadership Consultant or determine how I can help your company thrive, connect with me so that we can arrange a discovery call.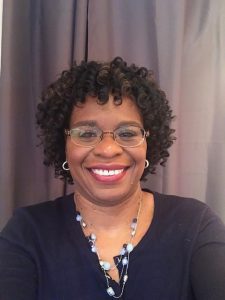 Nicki Sanders, MSW, CEO, is a travel and cupcake lover with an aptitude for authentic connection and career design. She has an extensive background in developing and managing successful programs and leading high-functioning multi-disciplinary teams. She is an accomplished professor, coach, trainer, and group facilitator who has merged her Master of Social Work degree and over 20 years of diverse work experience into a thriving business. Nicki Sanders Leadership Consulting helps businesses recruit and retain the best employees and helps women in mid-level management design the careers of their dreams.
© 2020 Copyright Protected. ALL RIGHTS ARE RESERVED.