This past weekend, the 45th President of the United States of America was once acquitted by Republican Senators in his second impeachment trial – even after clear evidence of treason, a coup, and inciting an insurrection that could have resulted in the murder of his Vice President Mike Pence. On Monday, the country celebrated President's Day. How fitting that this disgusting, yet expected, not guilty verdict happened right before President's Day. What a great way to celebrate democracy.
The evidence was clear but the decision to choose country over party and acquit happened long before the trial began. Mitch McConnel could have called the Senate back before the Inauguration of Joe Biden but chose not to – which opened the door for the "it's unconstitutional to try a President once he is out of office" foolishness. This same man didn't vote to impeach but then gave a lame, heartless speech that Trump should be held accountable for his actions while in office. No one believes you, Mitch. Your behavior is self-preservation at its finest.
As a Black woman, there was absolutely nothing about this acquittal that I did not foresee. I would have been shocked if 17 Republicans stood up and finally did what was morally, ethically, and politically correct. This is so much bigger than this one man. These cowardly votes have both national and international implications.
Hatred, racism, weakness, and fear were all on display as those Republican Senators cast their not guilty ballots. The Democratic Impeachment Managers were well-prepared. The Trump legal team did not have a better defense – they could have come out and sang the Hokie Pokie and it would have resulted in the same verdict. A pure shame and further proof that racism in the United States is systemic. It is built into the fibers of this country. I believe these Senators voted with fear of their bully President and his murderous mob, fear of the loss of centuries of power and control, and fear that admitting that MAGA is a terrorist cult means they themselves are equally as guilty. A not guilty verdict doesn't mean Trump is innocent – it just means he is powerful.
Trump is the epitome of the United States of America. All that he is and does is so very American. History is repeating itself because America does not want to change who it is at its core.
"If Senate Republicans fail to convict Donald Trump, it won't be because the facts were with him or his lawyers mounted a compelling defense. It will be because the jury includes his co-conspirators." – Hillary Clinton
American racism, classism, sexism, ableism…and still, we rise!! Happy Black History Month!!!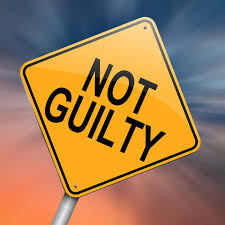 Nicki Sanders, MSW, CEO, is a Career and Empowerment Strategist who helps high-performing women of color in management go from overworked, underpaid, and unappreciated to energized, well paid, and appreciated. Through Nicki Sanders Leadership Consulting, she also helps businesses recruit, hire, train, and retain great employees. Nicki has an extensive background in developing and managing successful programs and leading high-functioning multi-disciplinary teams. She is an accomplished professor, coach, trainer, and group facilitator who has combined her gift for authentic relationships, Master of Social Work degree, and over 20 years of diverse work experience to create a life she loves. Nicki is a lover of cupcakes, travel, and 80's hip hop and R&B music.
© 2021 Copyright Protected. ALL RIGHTS ARE RESERVED.