October is National Self-Promotion Month, so I want to take this opportunity to reintroduce myself.
I am Nicki Sanders, Founder and CEO of Nicki Sanders Leadership Consulting. I am a Career Strategist, Employee Engagement Consultant, and College Professor who holds a Master's degree in Social Work with a concentration in Management and Community Organization and a Concentration in Social Action and Community Development.
I've been very intentional and strategic about developing a career that I love. I've always done work that brought me professional satisfaction and allowed me to utilize my experience and education. I built the career that I dreamed about 30 years ago as a high school senior.

As I successfully navigated my own career, I began to help family, friends and colleagues do the same.

While working as a Family Support Worker and Case Manager during the height of the Clinton administration welfare to work transition, I began to help my case management clients update their resumes and cover letters and apply for meaningful jobs and volunteer opportunities. My clients came to me after the agencies receiving federal funding to assist them failed to help them become gainfully employed.

I have hired, oriented, trained, and managed dozens of staff, interns and volunteers over the last 13 years.

I can't tell you how many resumes and cover letters I have reviewed or how many interviews I have conducted but I can tell you that hiring is my least favorite thing about being a manager. Why? Because it highlights why so many people are unemployed or underemployed and I can't help them all.

I have coached, advised and assisted in the professional development and career advancement of dozens of clients, staff, students, and mentees over the last decade. The list ranges from undergraduate students to professionals with Master's degrees and years of career experience.

I have served as a reference and written recommendations for scholarships, undergraduate and graduate programs, PhD programs, and employment.

I have delivered dozens of career development trainings for adults and teens.

I incorporate career development into every undergraduate college course that I have taught since 2014. My students tell their outside classmates about the knowledge and support as I stress 'practical application of classroom knowledge'.

My career coaching advice and strategies have resulted in career launches, promotions, salary increases, college degrees, and entrepreneurial success. My track record is long!

THIS is what I do! THIS is who I am!

If you want to transform your career or are serious about going to the next level on your career journey, then contact me and let's get to work!!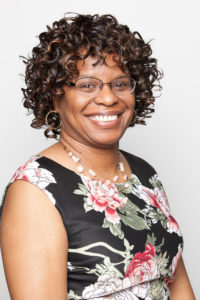 Nicki Sanders, MSW, CEO, is a travel and cupcake lover with an aptitude for authentic connection and career design. She has an extensive background in developing and managing successful programs and leading high-functioning multi-disciplinary teams. She is an accomplished professor, coach, trainer, and group facilitator who has merged her Master of Social Work degree and over 20 years of diverse work experience into a thriving business. Nicki Sanders Leadership Consulting helps businesses recruit and retain the best employees and helps women in mid-level management design the careers of their dreams.
© 2020 Copyright Protected. ALL RIGHTS ARE RESERVED.