Juneteenth marks our Independence Day. On July 4, 1776, slavery was still legal in the United States and our ancestors were still enslaved. Federal troops arrived in Galveston, Texas on June 19, 1865, to take control of the state and ensure that all enslaved people be freed. The troops' arrival came a full two and a half years after the signing of the Emancipation Proclamation.
On "Freedom's Eve," or the eve of January 1, 1863, the first Watch Night services took place. On that night, enslaved and free African Americans gathered in churches and private homes all across the country awaiting news that the Emancipation Proclamation had taken effect. At the stroke of midnight, prayers were answered as all enslaved people in Confederate States were declared legally free. Union soldiers, many of whom were black, marched onto plantations and across cities in the south reading small copies of the Emancipation Proclamation spreading the news of freedom in Confederate States.
But not everyone in Confederate territory would immediately be free. Even though the Emancipation Proclamation was made effective in 1863, it could not be implemented in places still under Confederate control. As a result, in the westernmost Confederate state of Texas, enslaved people would not be free until much later. Freedom finally came on June 19, 1865, when some 2,000 Union troops arrived in Galveston Bay, Texas. The army announced that the more than 250,000 enslaved black people in the state, were free by executive decree. This day came to be known as "Juneteenth," by the newly freed people in Texas. (National Museum of African American History & Culture)
After the war ended in the spring of 1865, U.S. General Gordon Granger's arrival in Galveston that June signaled freedom for Texas's 250,000 enslaved people. Although emancipation didn't happen overnight for everyone—in some cases, enslavers withheld the information until after harvest season—celebrations broke out among newly freed Black people, and Juneteenth was born. That December, slavery in America was formally abolished with the adoption of the 13th Amendment.
The year following 1865, freedmen in Texas organized the first of what became the annual celebration of "Jubilee Day" on June 19. In the ensuing decades, Juneteenth commemorations featured music, barbecues, prayer services and other activities, and as Black people migrated from Texas to other parts of the country the Juneteenth tradition spread.
In 1979, Texas became the first state to make Juneteenth an official holiday. Prior to yesterday, 47 states recognized Juneteenth as a state holiday, while efforts to make it a national holiday had stalled in Congress. (The History Channel)
While I believe that President Biden signing the bill making Juneteenth a federal holiday is performative and won't bring the change we need, yes, as African Americans absolutely should commemorate Juneteenth!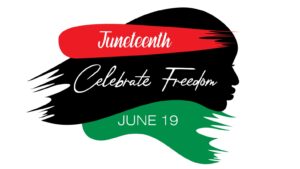 Nicki Sanders, MSW, CEO, is a Career and Empowerment Strategist who helps high-performing women of color in management go from overworked, underpaid, and unappreciated to energized, well paid, and appreciated. Through Nicki Sanders Leadership Consulting, she also helps businesses recruit, hire, train, and retain great employees. Nicki has an extensive background in developing and managing successful programs and leading high-functioning multi-disciplinary teams. She is an accomplished professor, coach, trainer, and group facilitator who has combined her gift for authentic relationships, Master of Social Work degree, and over 20 years of diverse work experience to create a life she loves. Nicki is a lover of cupcakes, travel, and 80's hip hop and R&B music.
© 2021 Copyright Protected. ALL RIGHTS ARE RESERVED.