Ebony Davis currently works as a consultant helping practitioners create gender responsive services in substance abuse treatment and recovery services.  She specializes in working with disenfranchised youth and families and those involved in the criminal justice system. Her passion to be a change agent in the community and give a voice to the voiceless is her main motivation for entering the field of social work and continuing her work as a consultant, entreprenuer and active member of the community.
Ebony's social work journey has taken her full circle.  After earning her bachelor's degree, she went to work for a nonprofit organization which was everything that she had imagined it would be.  She worked directly with clients in a school-based program and was also able to create programming for low-income families. She soon realized that the position required much work without much pay. She struggled to pay her own bills and soon accepted a position with the federal government.  As she looks back she explains that the most fascinating thing about that time was that it took her three weeks to resign. Every time Ebony and her supervisor were scheduled to meet an issue arose which prompted a cancellation.  Although not the way she desired or planned, Ebony eventually told her supervisor the news of her resignation over the phone. She now thinks those interruptions may have served as a divine sign because although the position came with more money and more advancement opportunities, she found herself unfulfilled after a few years. Ebony desired to be a change agent and her work dissatisfaction (unbeknownst to her) was showing in her work.  During her annual review Ebony's supervisor asked her to think about what she really wanted to do so that he could help her move to a new position. She went home, prayed, and the next day decided she wanted to become a social worker.
A few months later, after being accepted to the University of Southern California's school of social work and their school of public policy, Ebony packed up her belongings and moved across the country. Ebony says this is the riskiest thing she has ever done – leaving everything to follow her passion. It was a difficult time which included her car breaking down, her apartment flooding, and leaving her support system on the east coast. Ebony was filled with regret until she attended a church service where she heard the story of Caleb.  The story reminded her that all good things must be worked for. It caused her to look more closely at her situation and realize that "God had lead me right back to the place I left – social work."  She was once again working in a nonprofit in a school-based program providing services to low income families.  This served as a confirmation that social work was the field she was destined for.
Ebony possesses a Master of Social Work and a Master of Public Administration from the University of Southern California.  Her academic concentration included macro social work, community, organizations, policy and administration (COPA). She earned a Bachelor of Art in Psychology from the University of Maryland Baltimore County.  She is a Licensed Certified Social Worker – Clinical in the state of Maryland.
According to Ebony, social work has its ups and downs. This is why Ebony describes the field of social work as diverse, challenging and (yet) effective.  Some days she feels like becoming a social worker was the best decision of her life and other days not so much. It has been her experience that people often think that because you have a social work degree that you only want to work in child welfare services or as a therapist. Many people do not realize the diverse skill set that social workers possess and how one can gear their graduate program to work effectively in any environment whether a government agency, a nonprofit organization, a hospital, or even private industry.  She asserts that social work equips you with a knowledge to look at a system and how to change the system for the integrity and dignity of people impacted. That is what she loves about the profession – "that our history is rooted in advocacy and holding officials accountable for their actions. As a social worker you may not know everything, but you have the skills to solve any problem or challenge you are faced with", she said.
Ebony stated that although she went to graduate school with at least five years of professional experience, that it was not until her social work internship that she met a supervisor that helped her learn how to best utilize herself in a professional environment. Her internship experience helped her to develop skills to work successfully with people both as clients and as coworkers. This is what she says is the hallmark of the profession – we understand the entire system.
Ebony's advice to social work students and recent graduates is to stay open-minded and confident in your training. Although, many people call themselves social workers, in reality many people are not. Many do not possess the training or the education that is required to be a social worker. Professional protection is a major challenge in this field. Ebony believes that this contributes to the low pay and the lack of respect we are given as a profession This is why recent graduates needs to be assertive, but not boastful about their skills, knowledge and abilities she declared.  Ebony feels that social workers also need to advocate for legislation that protects our title and licensing.  Additionally, Ebony encourages new social workers to not lose their passion for the field.  She explains that there is no one path in social work and, in fact, the first few years of your career may be a bit rough. Ebony maintains that once a social worker defines and redefines their career path things will become much clearer and more enjoyable.
More information about Ebony Davis can be found at Butler & Davis Consulting.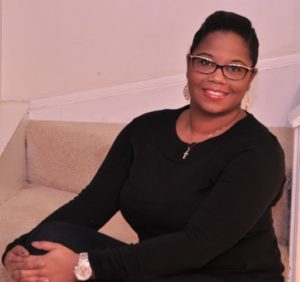 Nicki Sanders, MSW, is a travel and cupcake lover with a passion for self-discovery and career development. She has a strong background in developing and managing interns and successful internship programs. She is an accomplished manager, professor, coach, trainer, and group facilitator who has packaged her Master of Social Work degree and 20 years of diverse work experience into Packaged For Success, a full service training and professional development company.
© 2018 Copyright Protected. ALL RIGHTS ARE RESERVED.