Nearly a decade ago I realized that I had begun to "nag" my teenage daughter.  It may be considered normal for parents but it is not someting that either of us enjoyed.  It isn't a productive method to discipline, motivate, or encourage.  Soon thereafter, I began to replace the nagging with brief statements – not questions or suggestions but advice for life.  Soon after, that I realized that my mind had begun to think in three word power statements. In 2014, I began to use three word power statements as monthly themes to keep myself motivated and on track.  Today I want to share my 2016 monthly These 3 Words power statements with you.
How do you stay motivated?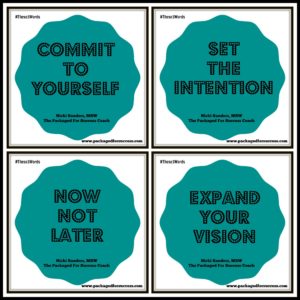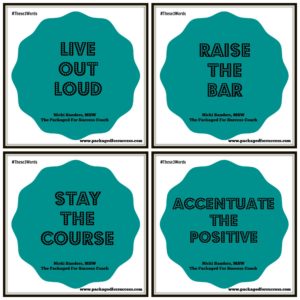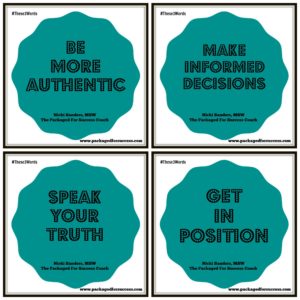 Nicki Sanders, The Packaged For Success Coach, is an Adjunct Professor with an extensive background in developing and managing internship programs. She is a skilled program manager, coach, trainer, and group facilitator who has packaged her Masters of Social Work degree and 20 years of work experience into Packaged For Success, a full service training and professional development company.
© 2016 Copyright Protected. ALL RIGHTS ARE RESERVED.