My name is Nicki Sanders. I am your community member and cheerleader with 20 years of diverse experience in the nonprofit world and over a decade of nonprofit management experience. I have worked in residential, community, and school-based programs. I have a Master's degree in Social Work with a concentration in Management and Community Organization and a specialization in Social Action and Community Development from the University of Maryland School of Social Work. I am reaching out to you today to offer myself as a resource in building organizational capacity in these challenging times.

Director of Programs can mean different things in different agencies. With that being said, Director of Programs is not necessarily synonymous with Program Director. In my role as Director of Programs with Crittenton Services of Greater Washington, I worked hand in hand with the President and CEO to rebrand, rebuild, and reorganize an agency with a 100+ year history of serving vulnerable women and girls. During my tenure, Crittenton Services expanded its reach from 150 teen girls to over 600 teen girls, developed new programming, increased staffing from 4 to 12 staff plus interns, received various awards, and built long-term partnerships. I am well known for two things – building a well-qualified team who delivers impactful, sustainable programs. I want to bring these skills to you!

COVID-19 is forcing us to rethink business as usual. In addition to strategic planning, I am able to provide program development and management support to address low program enrollment, staff disengagement and turnover, insignificant program outcomes, collaboration challenges, and the struggle of managers to lead effectively. I am here to help you deepen programs and services, develop a dream team, and launch new programs and services (where appropriate) while avoiding mission drift. There is always opportunity in obstacles.

Nicki Sanders Leadership Consulting is available to help you recruit, hire, train, and retain the best employees. I also provide professional development sessions, focus group facilitation, and supervision of human services employees and interns.
Additionally, Nicki Sanders Leadership Consulting offers Strategic Career Management coaching and programs to nonprofit professionals who want to increase their skills and design a long-term successful career. I can help your employees excel in their roles.
If you want to ensure that your agency not only survives the 2020 coronavirus pandemic, but also thrives for decades to come, I am available for a consultation to explore exactly how I can support your unique challenges and opportunities. Contact me and let's talk about organizational growth and sustainability.
Related Articles:

How Social Workers Add Value to Businesses From the Inside Out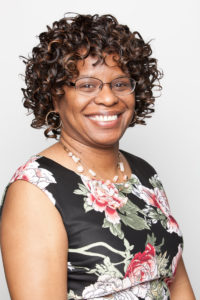 Nicki Sanders, MSW, CEO, is a travel and cupcake lover with an aptitude for authentic connection and career design. She has an extensive background in developing and managing successful programs and leading high-functioning multi-disciplinary teams. She is an accomplished professor, coach, trainer, and group facilitator who has merged her Master of Social Work degree and over 20 years of diverse work experience into a thriving business. Nicki Sanders Leadership Consulting helps businesses recruit and retain the best employees and helps women in mid-level management design the careers of their dreams.
© 2020 Copyright Protected. ALL RIGHTS ARE RESERVED.