December 31st is too late to plan your goals for the new year!
October 1st marked the beginning of the 4th business quarter. I am currently in preparation and reflection mode.  I am focusing on my mindset to strengthen and grow my business in 2019. I am currently rereading what I consider a classic, "Overcoming Underearning: A Five-Step Plan to a Richer Life" by Barbara Stanny. This book isn't just about your relationship with money but also your relationship with yourself.  A perfect read as we continue on our self-care journey.
Today's blog post is a compilation of past blog posts because sometimes we need to reflect in order to move forward. I invite you to join me on this reflection journey.
Management
Internship Programs
Self-Care: Avoid Burnout
Social Work
Travel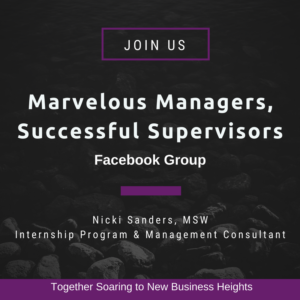 Nicki Sanders, MSW, is a travel and cupcake lover with a passion for self-discovery and career advancement. She has an extensive background in developing and managing interns and successful internship programs. She is an accomplished manager, professor, coach, trainer, and group facilitator who has packaged her Master of Social Work degree and 20 years of diverse work experience into Packaged For Success Enterprises, a full-service training and professional development company.
© 2018 Copyright Protected. ALL RIGHTS ARE RESERVED.